Platter's launched a tool to simplify the gift-giving process allowing you to send Platter's Chocolates to anyone by using ONLY their email address. As many people are working from home this year, holiday gift-giving becomes more complicated. For an innovative way to send gifts to anyone with an email address, visit PlattersGifts.com.
Choose gifts to send from three categories valued at different price levels; Platinum, Gold, and Silver. Purchase as many gifts as you would like from each category. Your recipient(s) will choose a gift from four choices provided within their assigned gift option level. The cost of shipping is included within the original purchase price. Platter's Gifts provides the simplicity of a gift card, but is the elegance of a gift!
To get started, make a list of the recipients you would like to send gifts to and include their email address. With a confirmed purchase and upload of your recipient(s) email address(s), our team will handle the rest! All shipping costs are included in the purchase of each of the Platter's Gifts allowing your recipients to simply choose the gift they would like to receive and complete their shipping details. Holiday shopping and gift-giving made easy for corporate orders, sales clients, distant working employees, teachers, professionals, family members, and anyone who would love Platter's Chocolates. Visit PlattersGifts.com to give the gift of chocolates.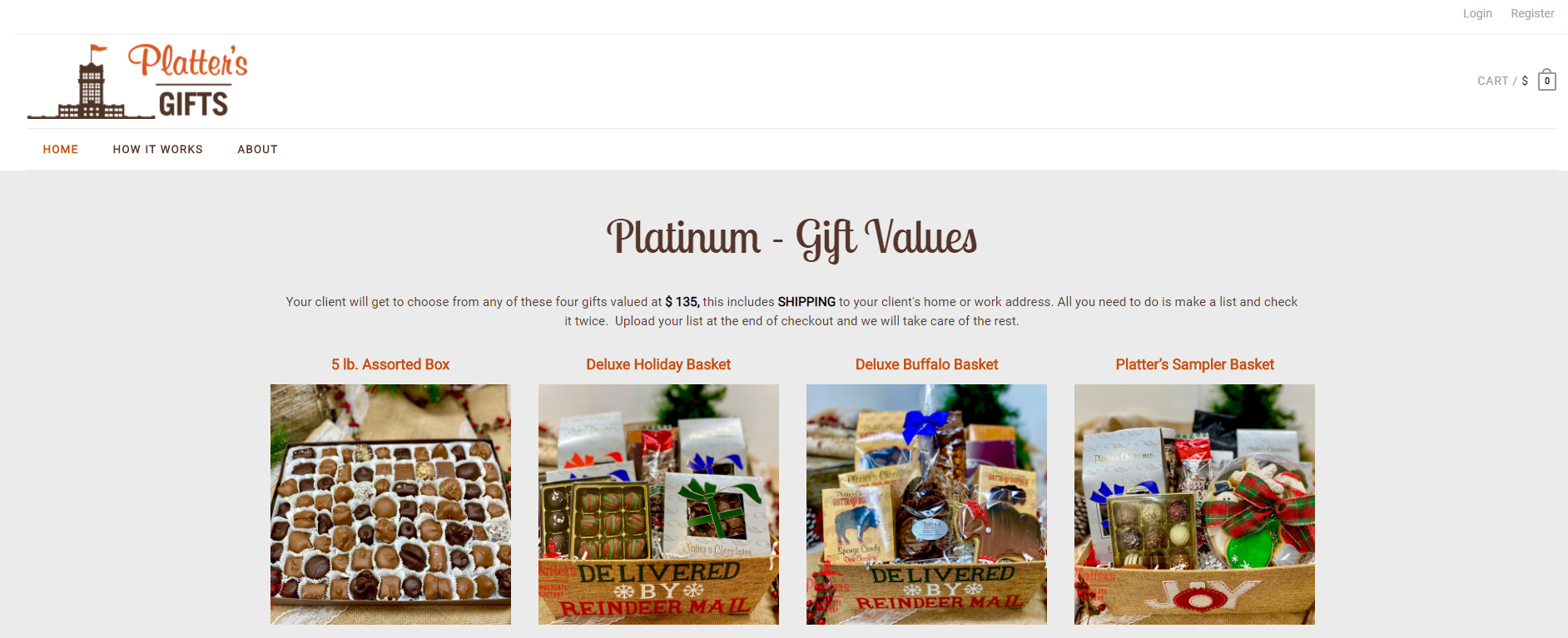 Platter's Chocolates is a family-owned and operated Chocolate Factory and Café located on Niagara Falls Boulevard in North Tonawanda, New York. Platter's Chocolates makes fine chocolates, sweets, and specializes in making orange chocolate and sponge candy. Platter's Café provides a family-friendly place where all are welcomed to enjoy a cup of French pressed coffee or ice cream year-round. Visit our Chocolate Factory and Café or shop all of our chocolate online at PlattersChocolates.com