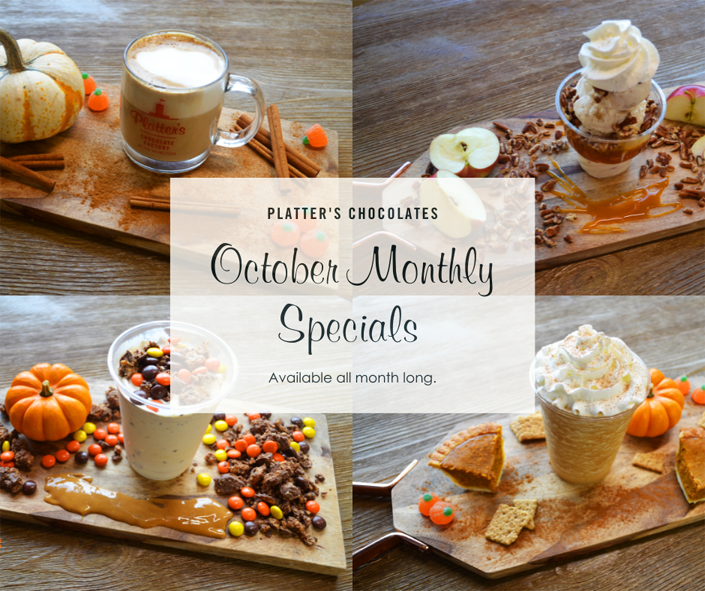 October Coffee Café and Ice Cream Shoppe Specials are all about your favorite fall flavors... pumpkin, cinnamon, and apple pie. Stop into Platter's Chocolates all month long to enjoy one of our delicious October Café specials. Remember to tag Platter's Chocolates when enjoying your café special.
Platter's October Coffee Café Specials:
Cinnamon Pumpkin Spice Latte - A delicious twist on our classic pumpkin spice latte. Our espresso & steamed milk are combined with cinnamon and pumpkin spice, making it the perfect fall beverage. It'll be sure to warm you up on a crisp fall day!
Pumpkin Pie Frappe - This Frappe tastes just like a delicious slice of homemade pumpkin pie! Our house espresso combined with delicious pumpkin flavoring, caramel, and cinnamon graham is blended together with milk, ice, and then topped with whipped cream & a sprinkle of cinnamon sugar. It's sure to be your new favorite fall treat!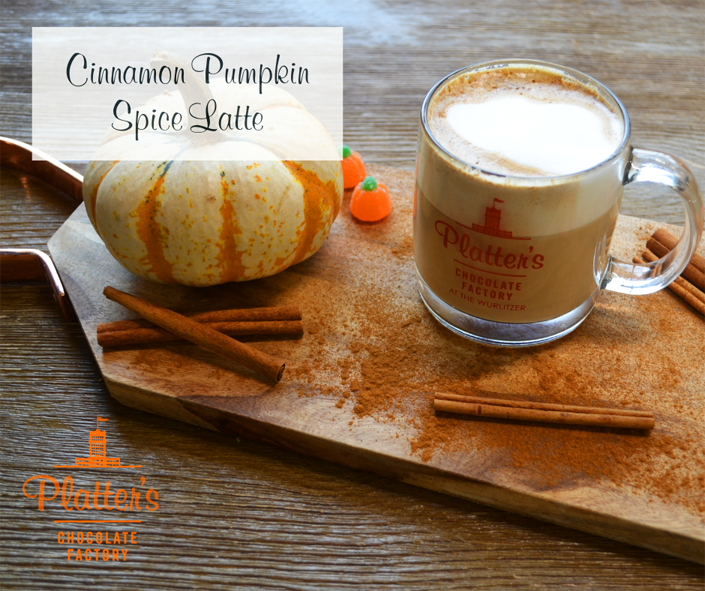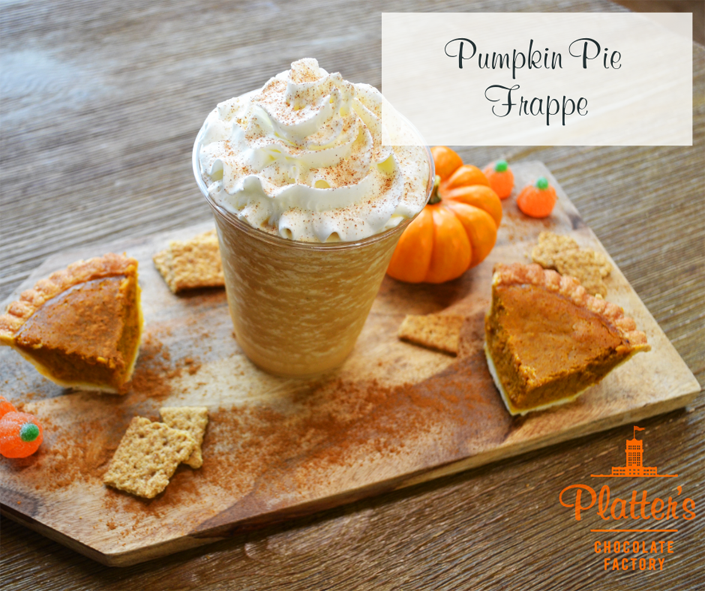 Platter's October Ice Cream Shoppe Specials:
Apple Pie Sundae - Apple Pie? Oh My! Made with Perry's Southern Apple Pie Ice Cream, Ooey Goey Caramel, Salted Pecans, and topped with whipped cream & a cherry. We would be surprised if you didn't fall in love with this sundae.
Peanut Butter Lover's Sammy Swirl - This is perfect for anyone who absolutely loves peanut butter! Creamy Peanut Butter Cups, Mini Reese's Pieces, and smooth peanut butter sauce blended together to make a delightful Sammy Swirl. This is one swirl for the books! Visit Platter's Chocolate Factory to enjoy one of our delicious Café Specials!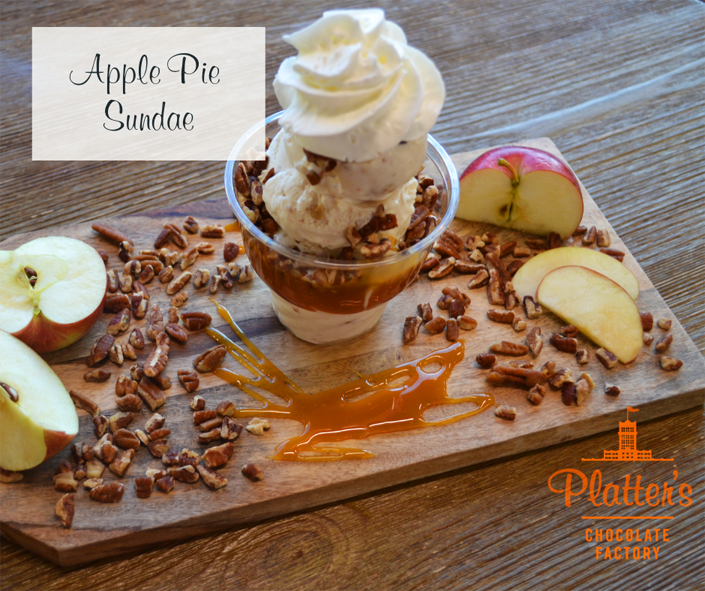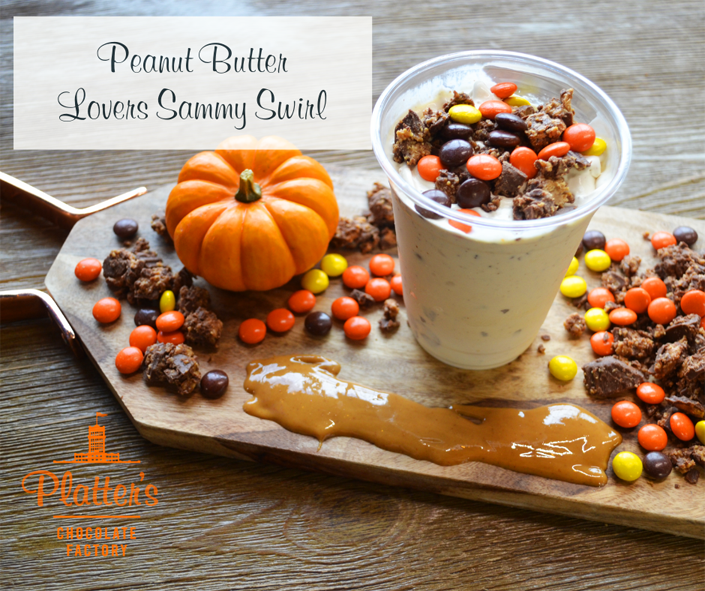 #PlattersCafe #PlattersIceCream