Hello May Flowers and Platter's Café Specials. Platter's Coffee Café and Ice Cream Shoppe specials are available throughout the month of May.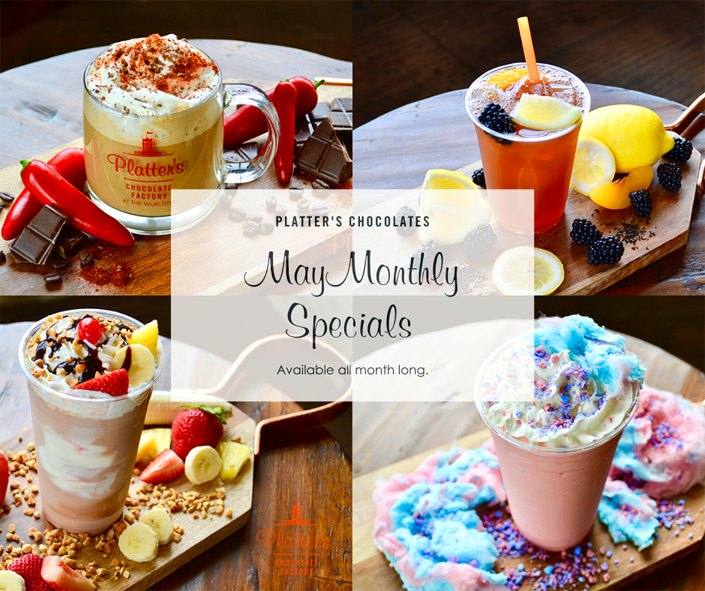 Platter's May Coffee Café Specials:
Blackberry Peach Sammy Palmer - Blackberry Peach Sammy Palmer- Sammy Sponge has a new favorite iced tea! This combination of blackberry, peach, lemonade, and black tea is the perfect iced drink to enjoy this May!
Cinco De Mocha - This latte has a spicy twist that is sure to ignite your taste buds. Dark Chocolate Mocha, Chili, Cayenne, and a hint of Cinnamon make this a sweet, yet spicy, delight. Topped with whipped cream and dark chocolate shavings, you can enjoy hot or over ice!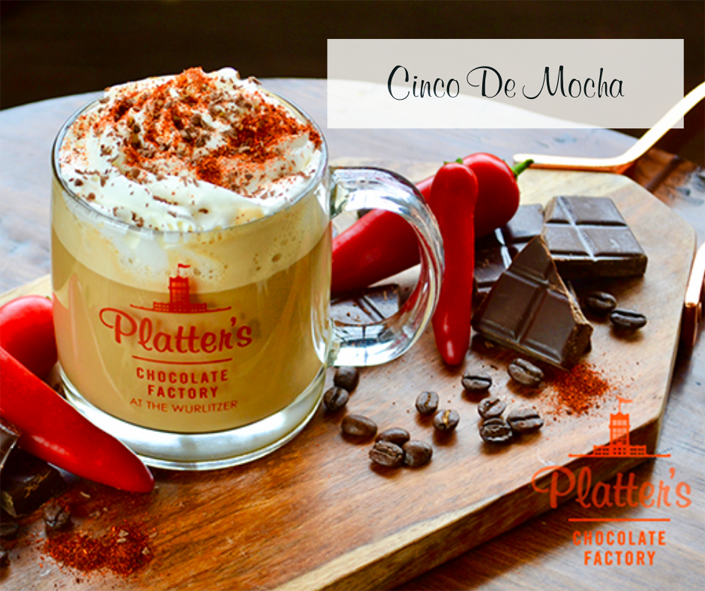 Platter's May Ice Cream Shoppe Specials:
Cotton Candy Cloud Milkshake - Our Creamy Vanilla Custard mixed with Cotton Candy. This shake is then topped off with whipped cream, cotton candy, and cotton candy crunchies. Everyone will love this delightful shake!
Banana Split Sammy Swirl – Strawberries, Pineapple, Chocolate Syrup, and Bananas are blended with our creamy twist soft serve custard. Then topped off with whipped cream, chopped peanuts, and a cherry, this Sammy Swirl is a Banana Split all in one bite!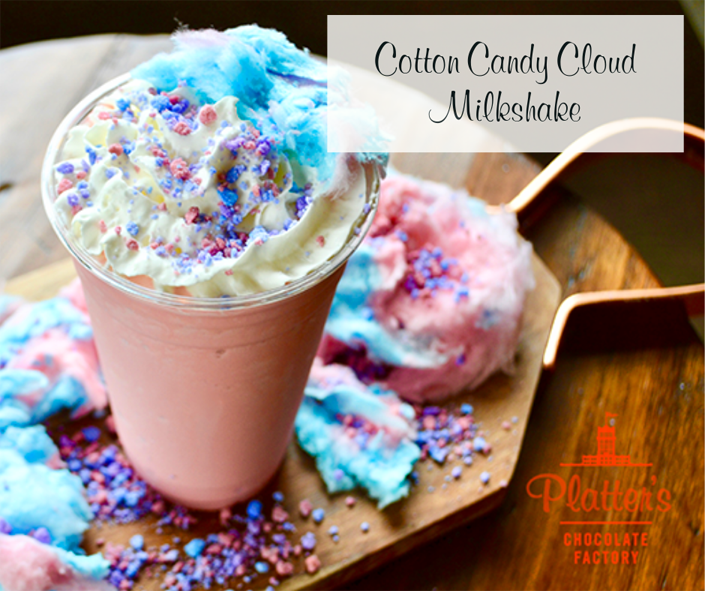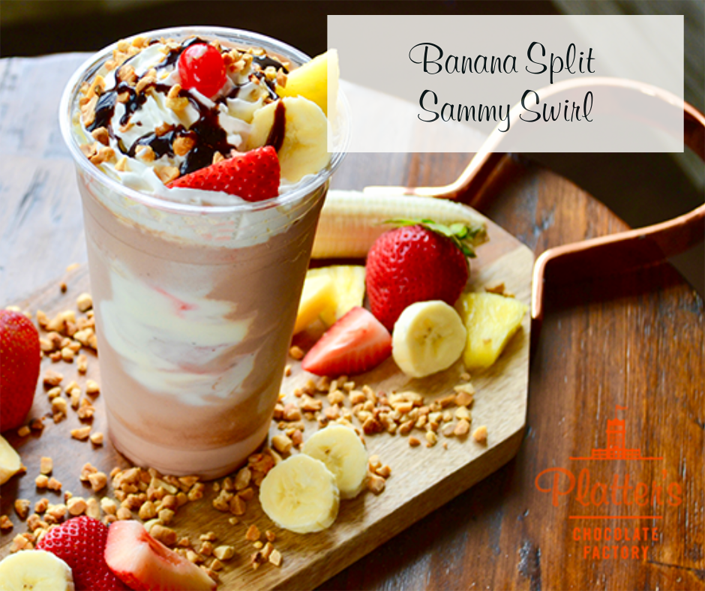 Visit Platter's Chocolate Factory to enjoy one of our delicious May Café Specials! Platter's Café provides an array of flavor combinations for both drink and ice cream treats. Remember to tag us when enjoying one of your Coffee Café or Ice Cream Shoppe specials! #PlattersCoffeeCafe #PlattersIceCreamShoppe #PlattersChocolateFactory