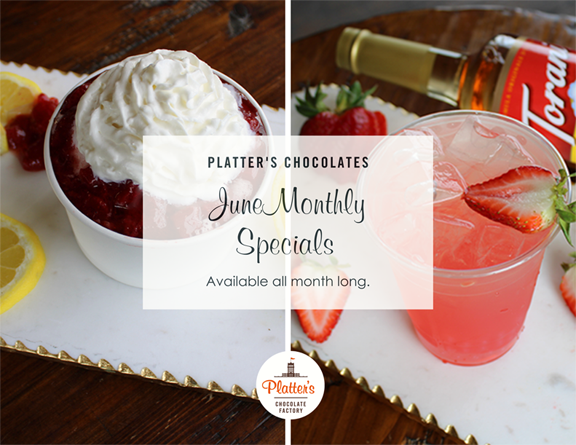 Enjoy the Summer weather and cool down with Platter's Chocolate Factory strawberry-inspired June Coffee Café and Ice Cream Shoppe Specials! Stop into Platter's Chocolate Factory all month long to enjoy our delicious Platter's Café treats.
June Coffee Café Special: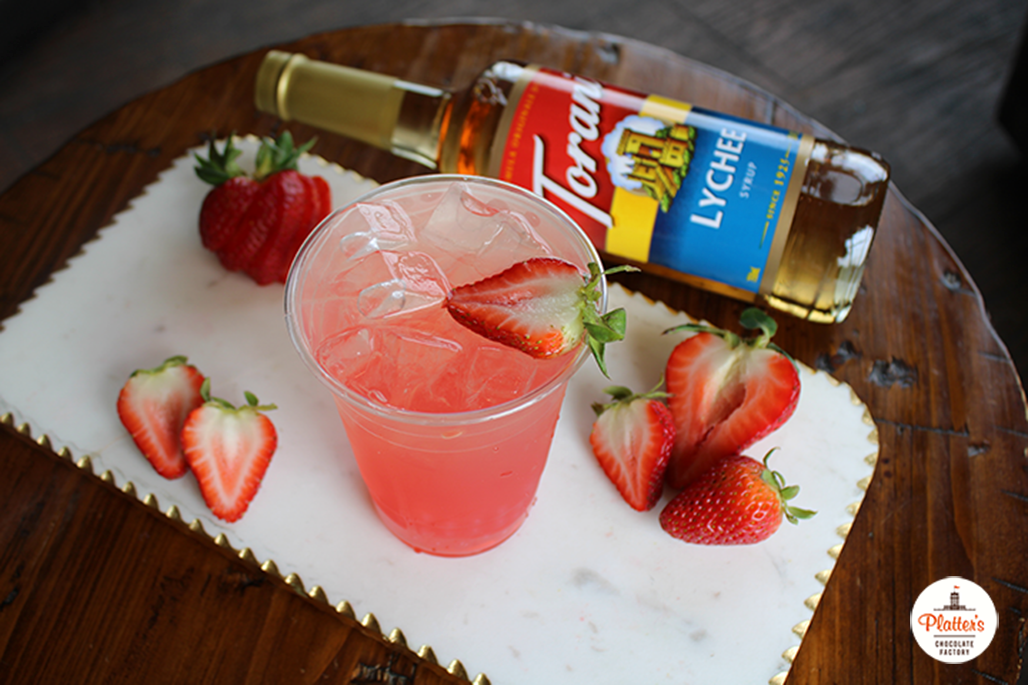 Strawberry Lychee Lemonade Bubble Tea
A thirst-quenching mix of our house-made lemonade with the sweetness of strawberry and lychee flavoring and an extra burst of strawberry popping pearls.
June Ice Cream Shoppe Special: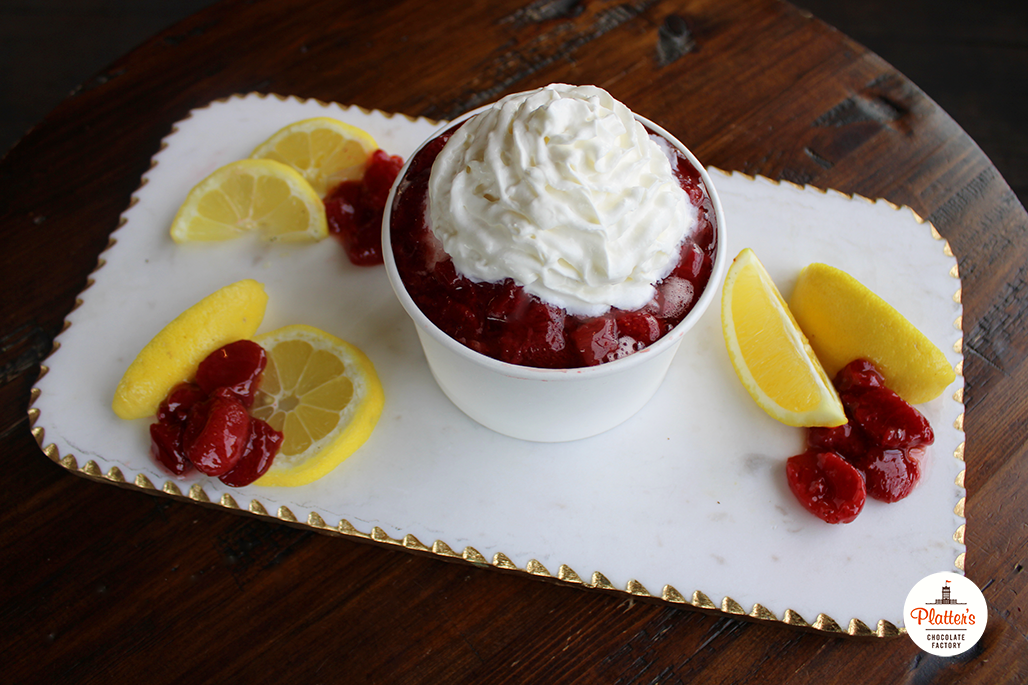 Lemon Ice with Strawberry Topping
Enjoy this refreshing frozen dessert on any hot day! A combination of our traditional lemon ice and strawberry topping.
June Product Spotlight: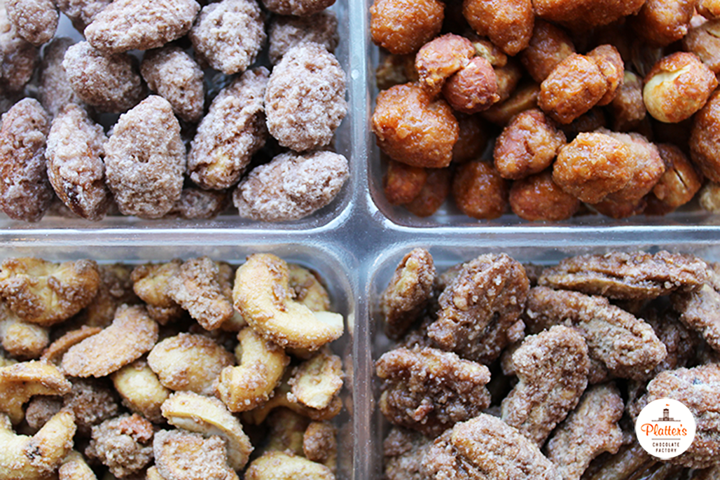 While at Platter's Chocolate Factory, check out our monthly Product Spotlight for June featuring Platter's Gourmet Nuts. A portion of the net proceeds for June's Product Spotlight will be donated to Twin Cities Meals on Wheels, Inc., a local charity nominated by Platter's employee Crystal M.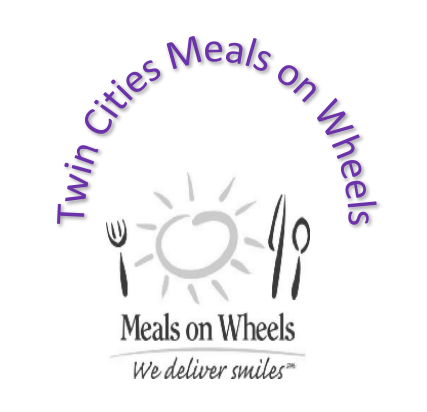 Twin Cities Meals on Wheels exists to provide healthy nutritious meals for the elderly and homebound throughout the cities of Tonawanda and North Tonawanda. This helps to ensure that people can remain in their own homes. This also provides a daily well-fair check as many days we are the only visitor that they may have.
Summer Specials:
All Summer Long enjoy two additional featured Platter's Café specials.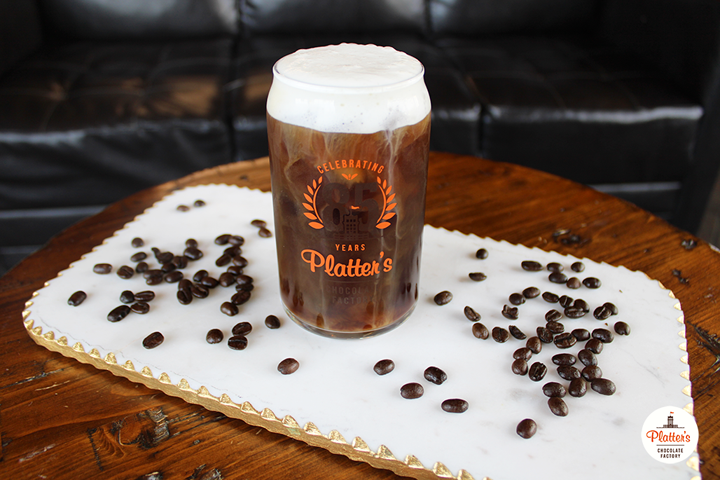 Cold Brew with Cold Foam:
Enjoy a richer and sweeter version of our iced dark roast coffee and try it topped with our new creamy cold foam!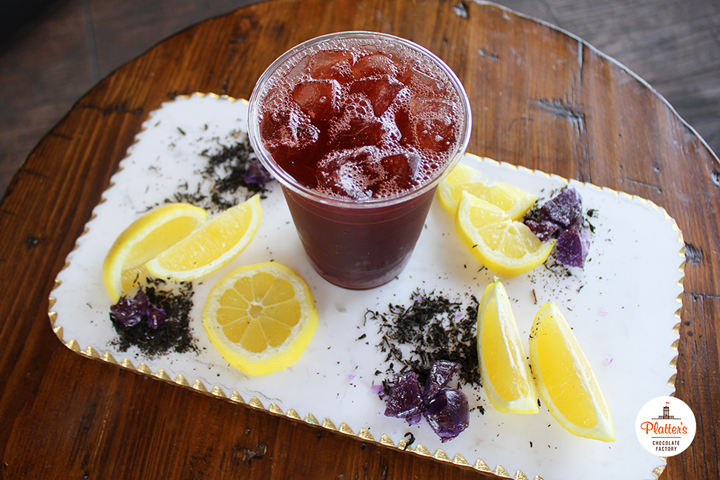 Loganberry Sammy Palmer:
A twist on Sammy Sponge's favorite drink: the half lemonade, half black tea, with a classic Buffalo flavor, loganberry!
View Platter's Café and Ice Cream Shoppe Menu
Remember to tag Platter's Chocolate Factory when enjoying your favorite Café treat.
#PlattersChocolateFactory #PlattersCafe #PlattersIceCream