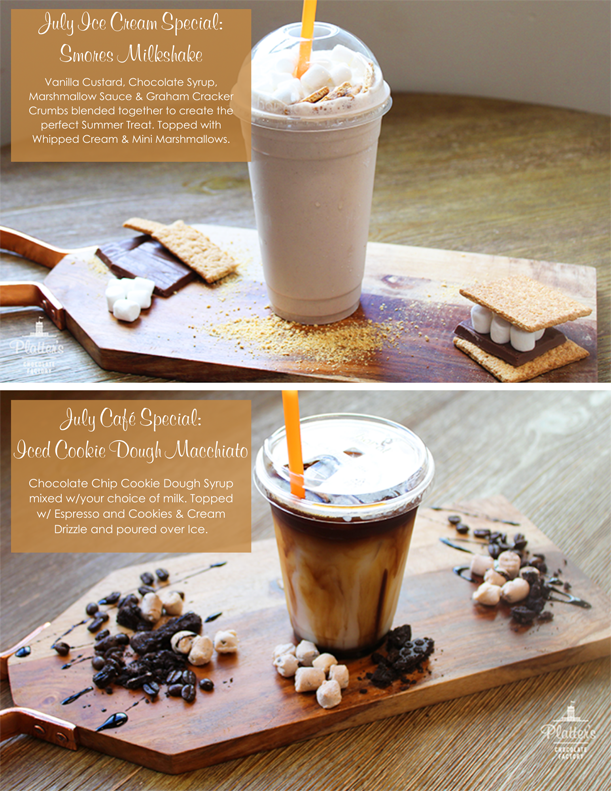 Hello July Coffee Café and Ice Cream Shoppe Specials! Stop into Platter's Chocolate Factory all month long to enjoy one of our delicious Platter's Café specials.
Platter's July Ice Cream Special
Smores Milkshake:
Vanilla custard, chocolate syrup, marshmallow sauce, and graham cracker crumbs blended together to create the perfect Summer treat. Topped with whipped cream and mini marshmallows.
Platter's July Café Special
Iced Cookie Dough Macchiato:
Chocolate chip cookie dough syrup mixed with your choice of milk. Topped with espresso, Cookies & Cream drizzle, and poured over ice.
View Platter's Café and Ice Cream Shoppe Menu
Remember to tag Platter's Chocolate Factory when enjoying your favorite Café treat.
#PlattersChocolateFactory #PlattersCafe #PlattersIceCream