Happy New Year! As we all reflect on the past year and plan how to maximize our opportunities for 2021, we suggest you try one of Platter's Café's January Specials! All Café Drink and Ice Cream Specials are available throughout the month.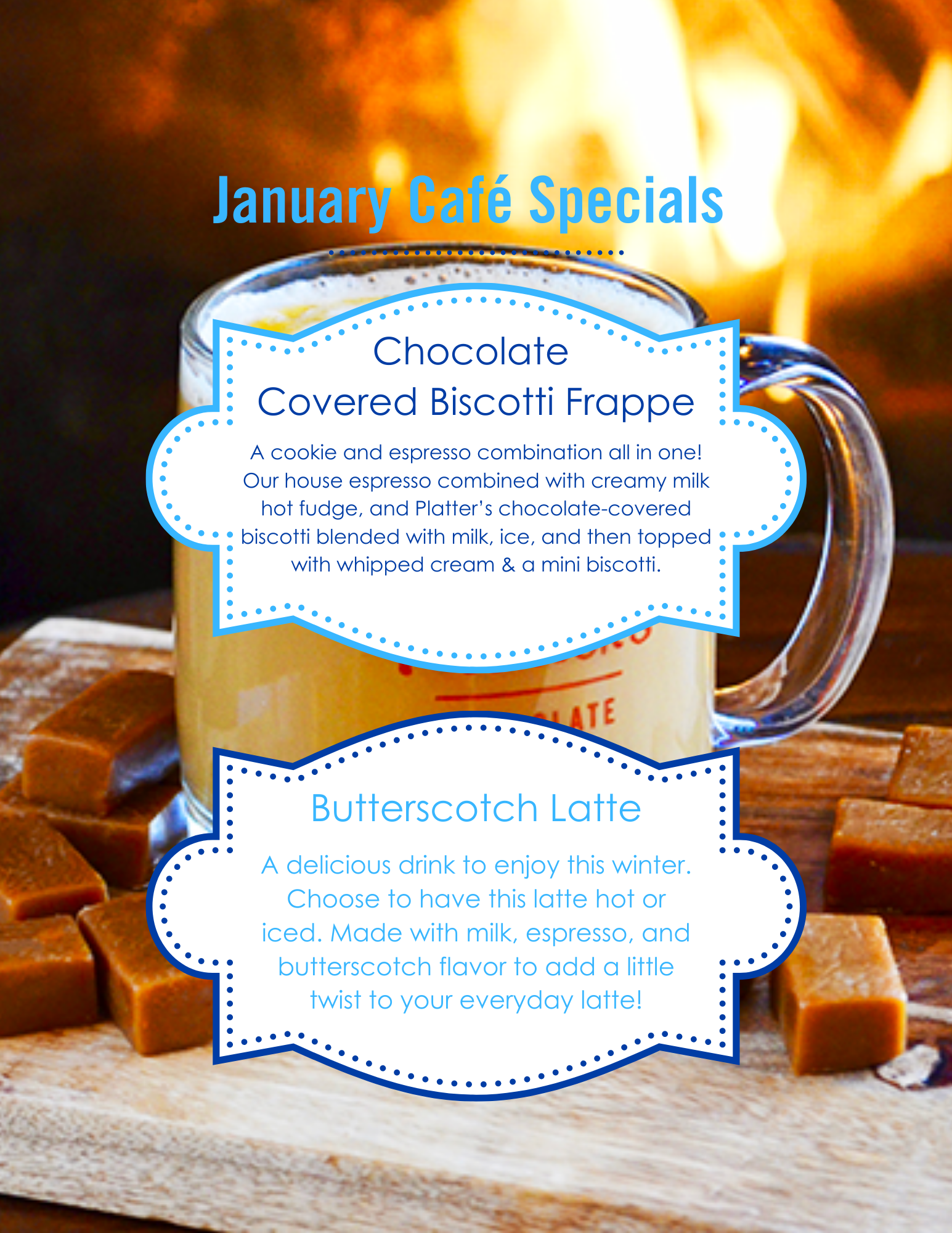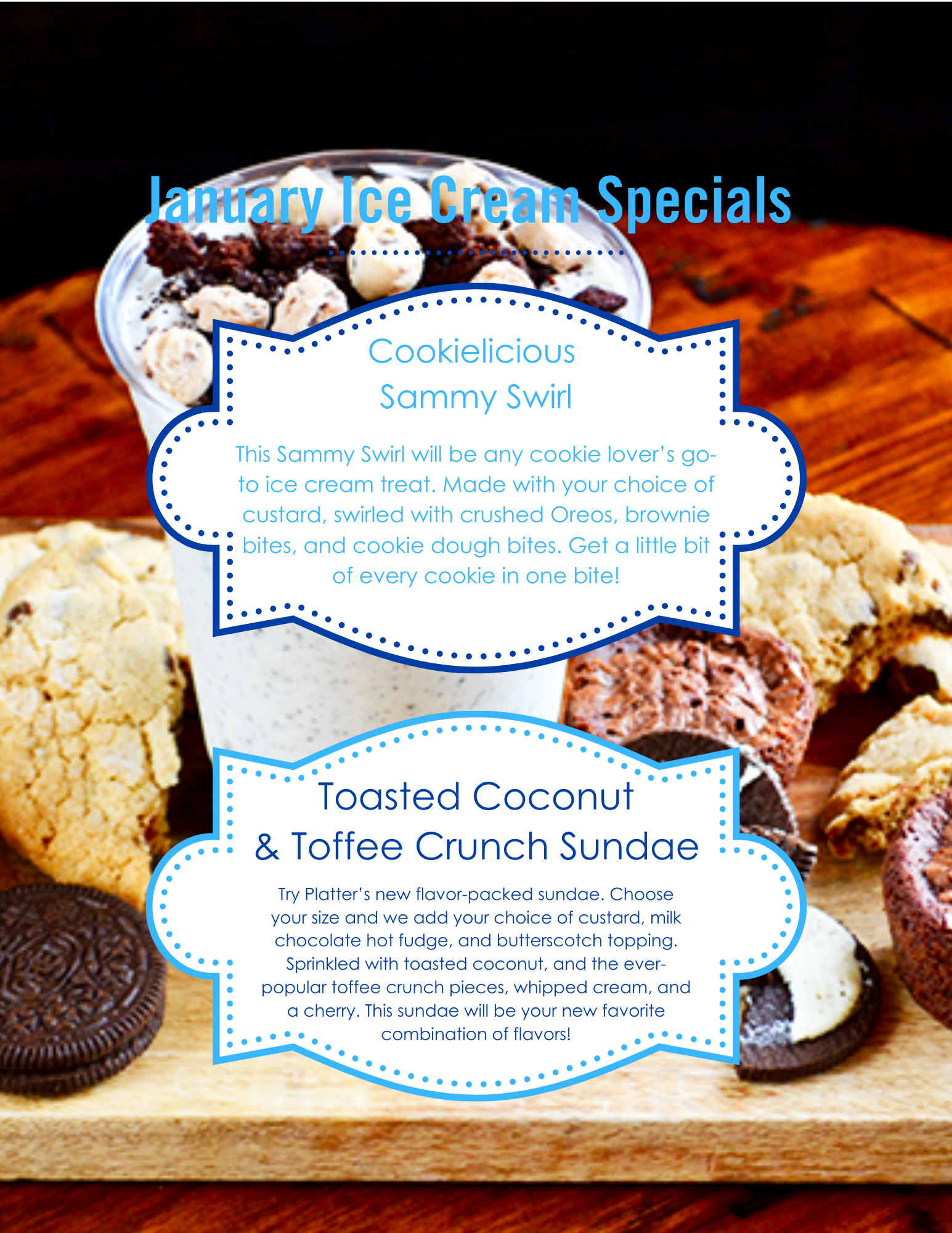 Platter's Café January Drink Specials:
Chocolate Covered Biscotti Frappe - A cookie and espresso combination all in one! Our house espresso combined with creamy milk hot fudge, and Platter's chocolate-covered biscotti blended with milk, ice, and then topped with whipped cream and a mini biscotti.
Butterscotch Latte - A delicious drink to enjoy this winter. Choose to have this latte hot or iced. Made with milk, espresso, and butterscotch flavor to add a little twist to your everyday latte!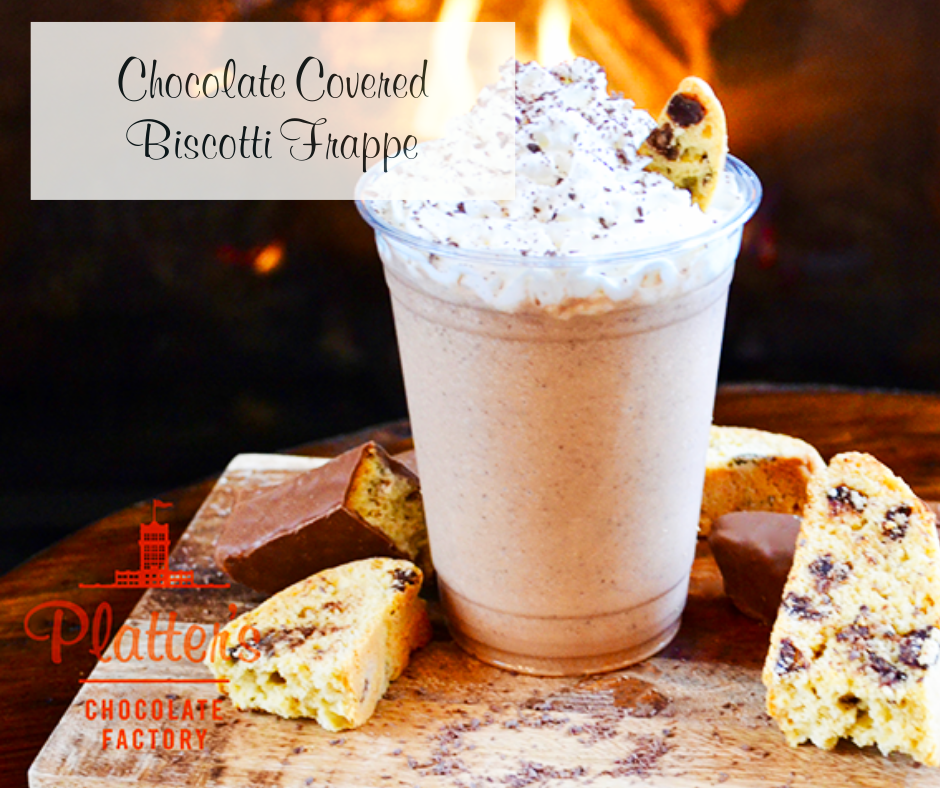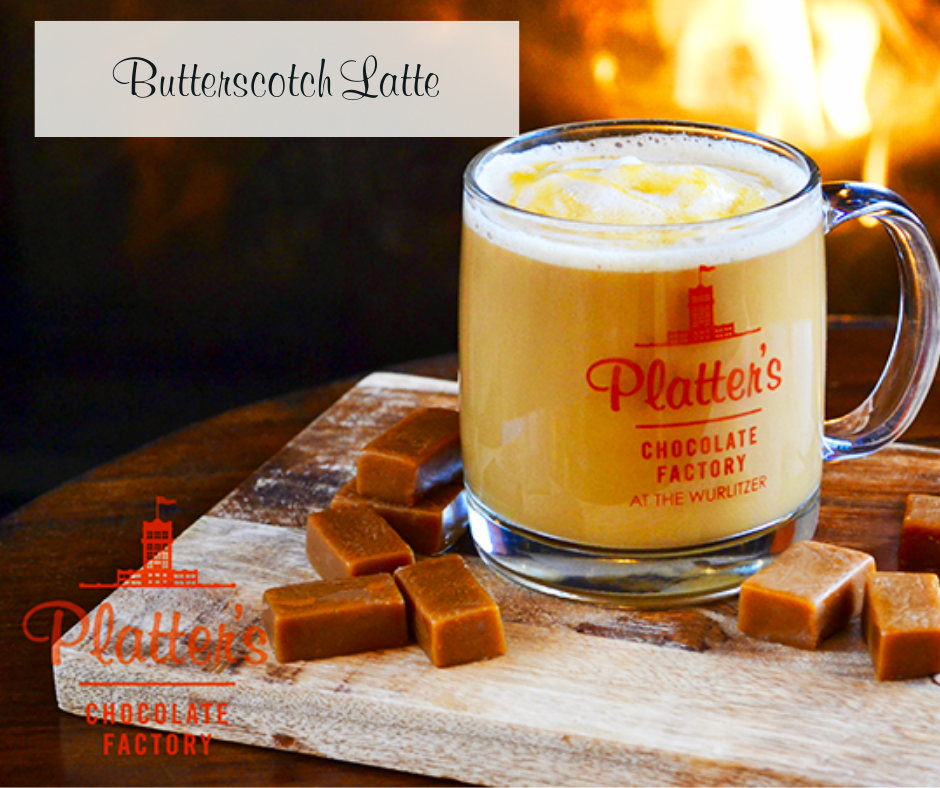 Platter's Café January Ice Cream Specials:
Cookielicious Sammy Swirl- This Sammy Swirl will be any cookie lover's go-to ice cream treat. Made with your choice of custard, swirled with crushed Oreos, brownie bites, and cookie dough bites. Get a little bit of every cookie in one bite!
Toasted Coconut and Toffee Crunch Sundae- Try Platter's new flavor-packed sundae. Choose your size and we add your choice of custard, milk chocolate hot fudge, and butterscotch topping. Sprinkled with toasted coconut, and the ever-popular toffee crunch pieces, whipped cream, and a cherry. This sundae will be your new favorite combination of flavors!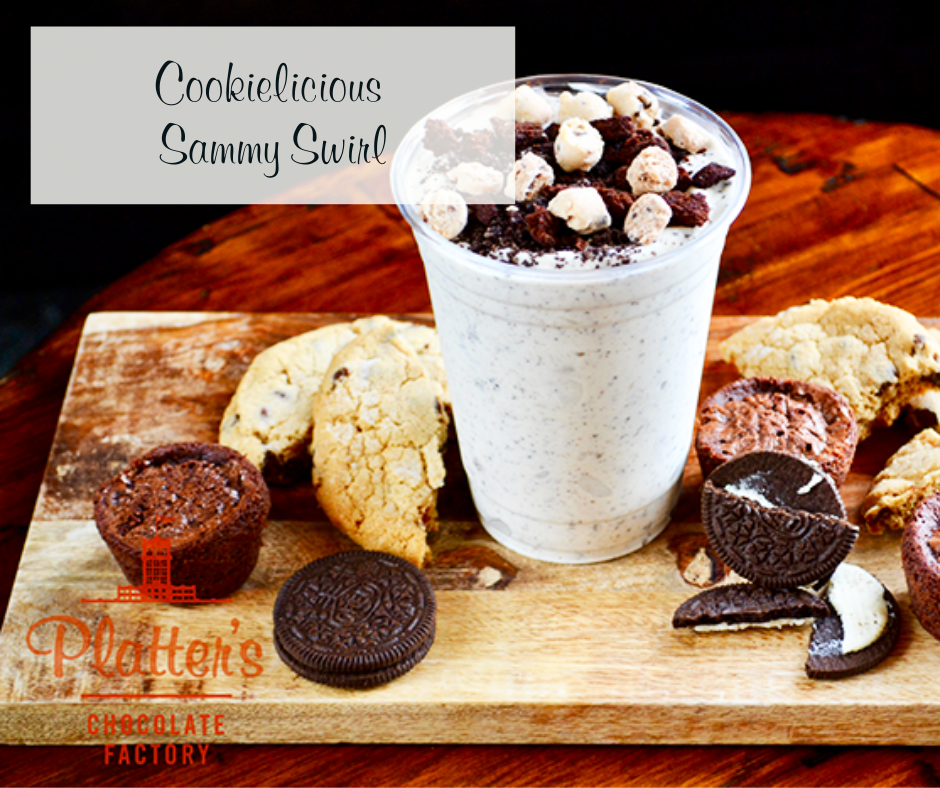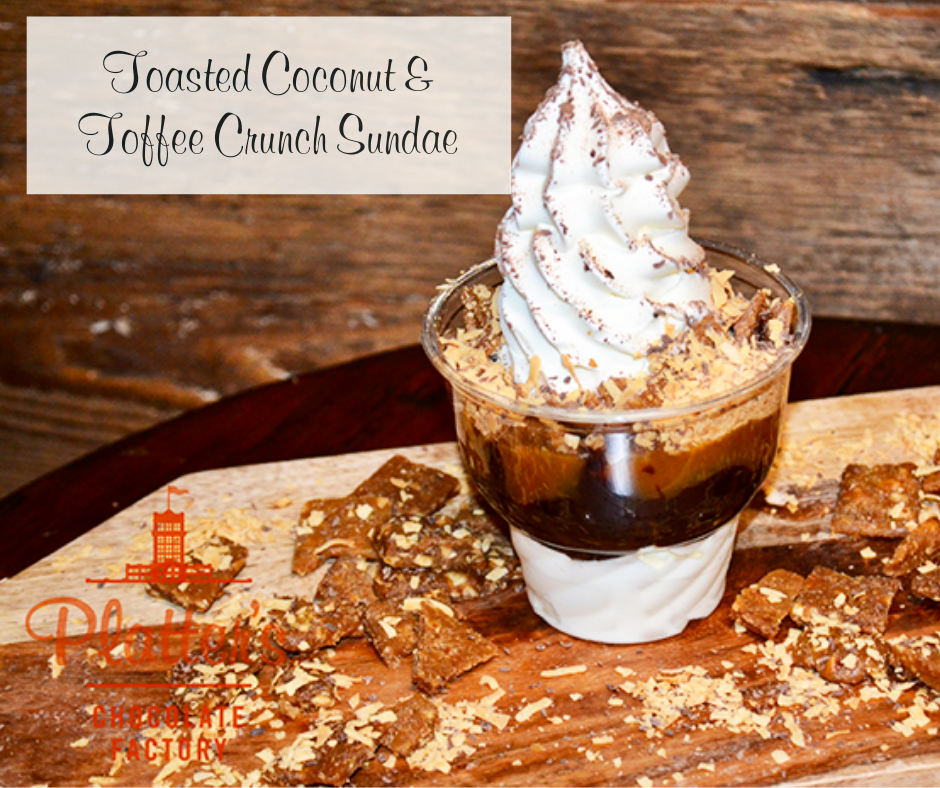 Visit Platter's Chocolate Factory all month long to enjoy one of our delicious January Café specials! Each special is carefully designed with our customers in mind to try a new blast of flavors. Platter's Café provides an array of flavor combinations for both drink and ice cream treats. Remember to tag us when enjoying one of your café or ice cream specials! #PlattersCafe #PlattersIceCream #PlattersChocolateFactory