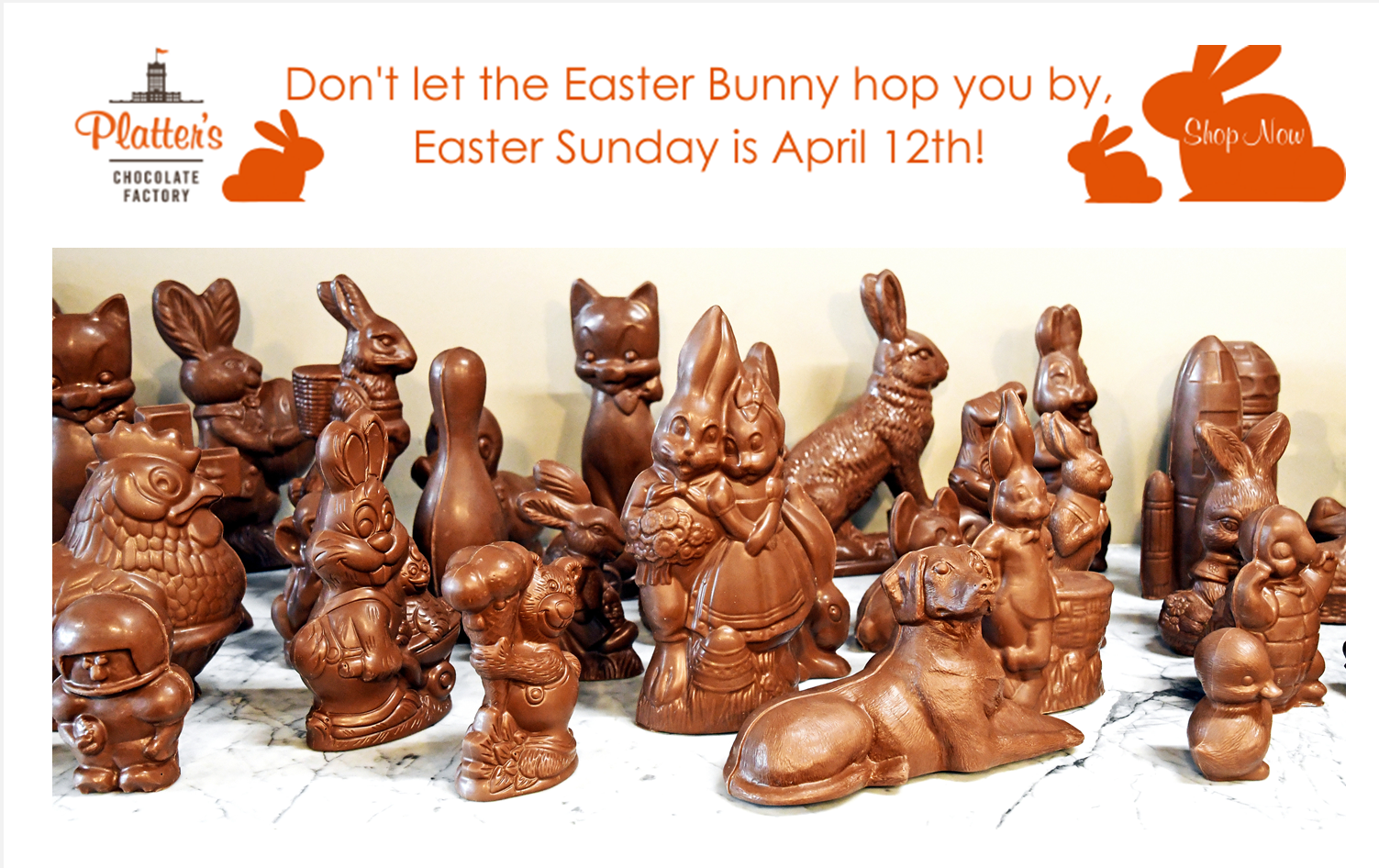 Loyal Customers, during these unprecedented times The Platter's Chocolates Family would like to keep the spirit of Easter alive across Western New York and be able to provide our chocolate to sweeten your day. Under New York State guidelines, all food and beverage manufacturing and retail has been listed as essential. Platter's Chocolates falls under this category. Accordingly, we will continue to operate following the strict recommendations and guidelines put forth by the State and CDC for shipping and curbside pick-up until further notice.
Curbside Pick-Up Now Available!
Place your order online at our website: www.platterschocolates.com.
Fill up your cart and choose Curbside Pick-Up as your shipping method, available at check-out, in shipping method option (STEP #3). We will email you once the order is ready for pick-up!
Once at our Retail Location you can text "PICKUP" to: 207-605-8401, and we will "hop" right outside with your order.
You will then be prompted to enter your LAST NAME, CAR COLOR, and MAKE/MODEL.
In-Store we will continue to operate as take-out only chocolate, coffee, and ice cream.
Our new shopping hours will be:
Mon - Sat 9:00am until 7:00pm
Sun 10:00am until 7:00pm
We hope to bring a little sweetness to your day!
The Platter's Chocolate family would like to extend our deepest gratitude to our family, friends, employees, and customers for supporting us. We are truly humbled by all the love and support.