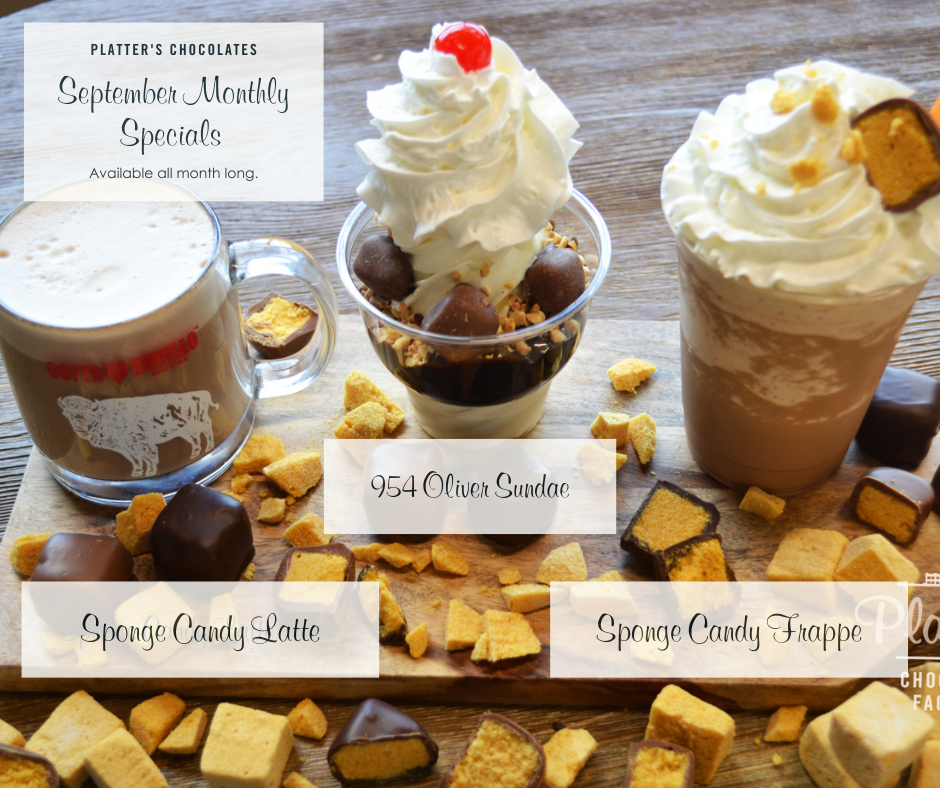 September is Sponge Candy Month and Platter's Café is featuring all sponge candy specials to promote National Sponge Candy Day and our Annual Sponge Candy Fest on September 25, 2021.
September Sponge Candy Specials Feature:
954 Oliver Sundae

Choice of ice cream, orange or regular hot fudge, and choice of milk or orange sponge candy piece.

Sponge Candy Latte
Sponge Candy Frappe
Enjoy these favorite sponge candy specials during September and all year round.
Visit Platter's Chocolate Factory to enjoy one of our delicious Café Specials! Platter's Café provides an array of flavor combinations for both drink and ice cream treats. Remember to tag us when enjoying one of your Coffee Café or Ice Cream Shoppe specials!
#PlattersCoffeeCafe #PlattersIceCreamShoppe #PlattersChocolateFactory