Hello August 2020! In honor of the Fair season Platter's Café and Ice Cream specials are inspired by our Fair favorites! Stop in at Platter's Chocolate Factory during the month of August to try our special Fair themed August drink and ice cream specials to satisfy your craving.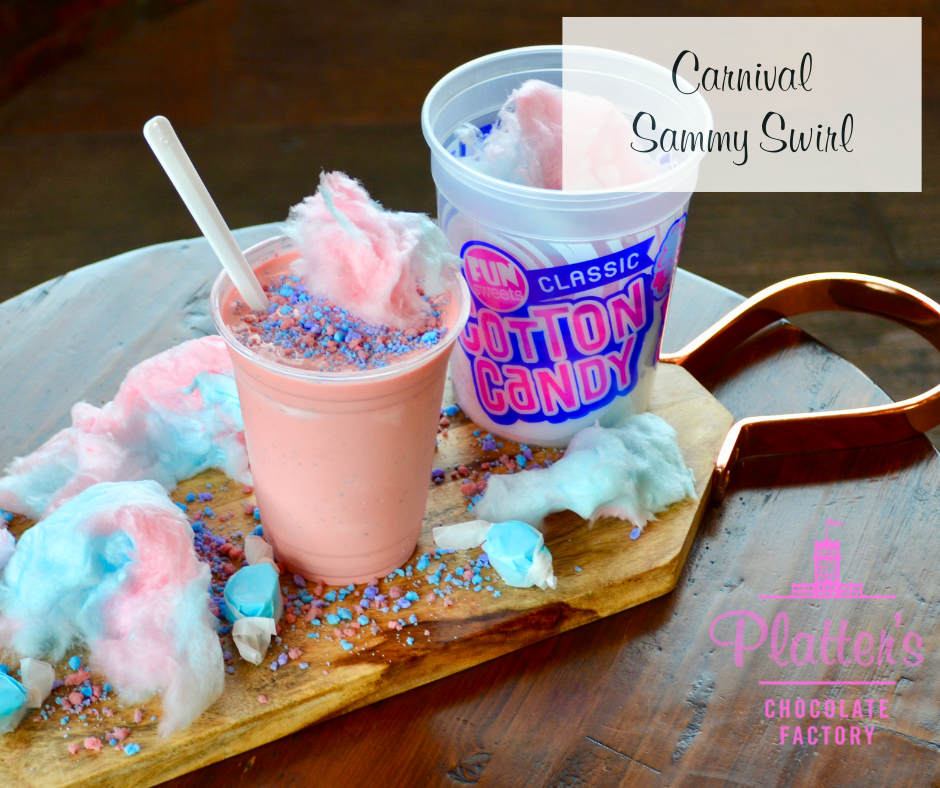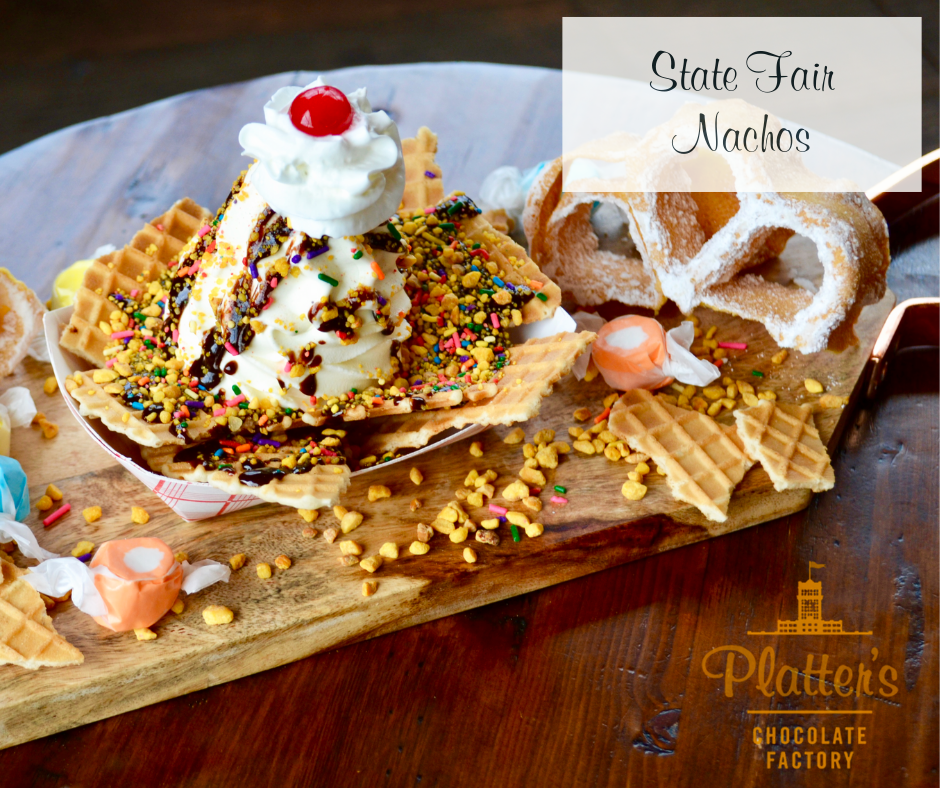 Platter's August Ice Cream Specials:
Carnival Sammy Swirl - Sammy Sponge loves getting cotton candy at the Fair. This creation is made with Cotton Candy custard, cotton candy crunchies, and topped off with a piece of cotton candy for an extra bit of sweetness.

State Fair Nachos - Bring on the blue ribbon. Platter's take on nachos is sure to take first place at our Fair! This spectacular creation is made with your choice of custard, peanut crunch coat topping, chocolate syrup, homemade waffle cone "nachos", whipped cream & cherry (one size only).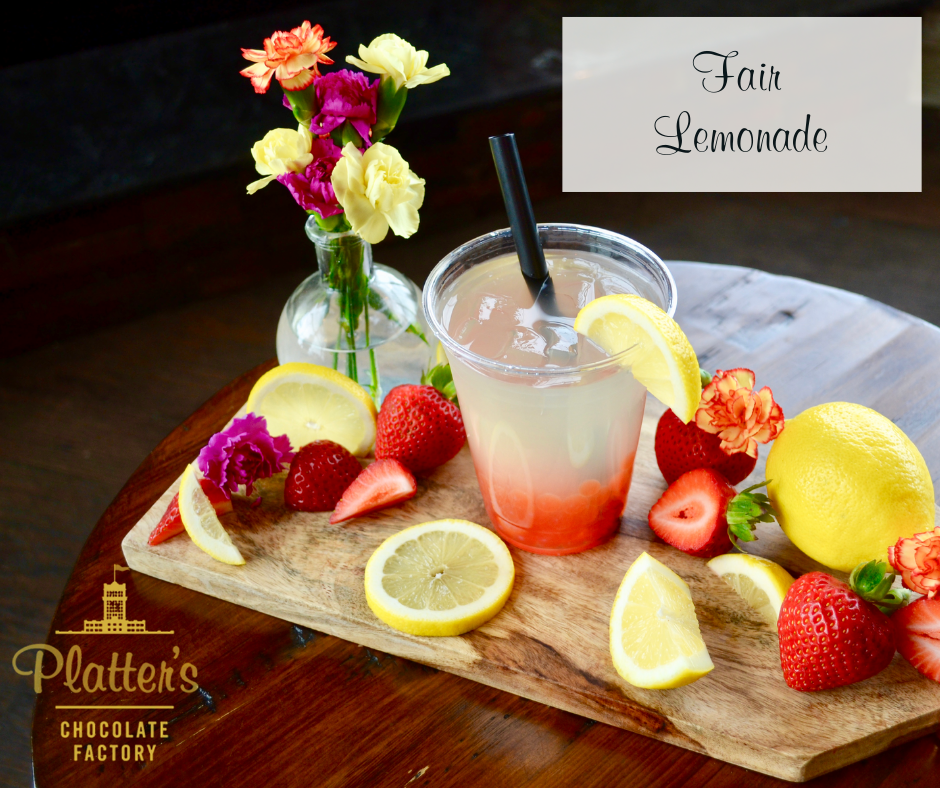 Platter's August Café Specials:
Deep Fried Oreo Frappe - Try our deep-fried Oreo without the fry! This frappe is made with espresso, hot fudge, Oreo crunchies, crushed waffle cone, topped with whipped cream & crushed Oreos!
Classic Fair Lemonade - If you haven't tried our Lemonade now is your chance! Our hand shaken lemonade is the perfect amount of sweetness with added Strawberry Popping Pearls you'll feel totally refreshed.
View Platter's Café full menu online: https://www.platterschocolates.com/cafe/
Tag @PlattersChocolate on social while enjoying your Fair themed Drink or Ice Cream Special! #PlattersCafe#PlattersIceCream
Platter's Café and Platter's Chocolates retail store is open for chocolate, coffee, beverages, and ice cream treats. We are taking the proper social distancing and sanitization precautions to keep you and our team healthy.
Please call or email Platter's Chocolates with any questions or concerns. 716-693-5391