August is here, and so are Platter's Café and Ice Cream Shoppe Specials! Stop into Platter's Chocolate Factory all month long to enjoy one of our delicious Platter's Café specials.
Platter's August Ice Cream Shoppe Special
Caramel Chocolate Covered Pretzel Sammy Swirl:
Our Sammy Swirl is made with vanilla custard, caramel sauce, and our very own chocolate covered pretzels. Topped with peanuts, additional chocolate-covered pretzels, and caramel drizzle.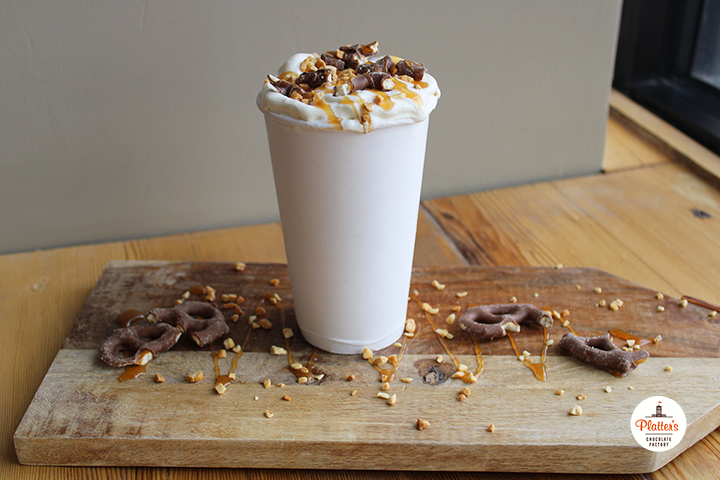 Platter's August Coffee Café Special
Funfetti Frappe:
Frozen blended beverage with cake batter flavor and rainbow sprinkles. Available with and without espresso for a kid-friendly option!
View Platter's Café and Ice Cream Shoppe Menu
Remember to tag Platter's Chocolate Factory when enjoying your favorite Café treat.
#PlattersChocolateFactory #PlattersCafe #PlattersIceCream